Three Black business owners who are changing the game in the fields of solar and electric vehicle infrastructure.
We live in a world where our carbon footprint is increasingly important. Searches for electric vehicles are on the rise. More homeowners and business owners are considering retrofits like solar to curb emissions and save some money. These are deep changes to how we live, and they don't materialize out of thin air — entire sections of the global workforce are dedicated to making sustainable lifestyle choices a reality. From 2020 to 2021, the number of Americans working in sectors like solar increased by tens of thousands of workers. Studies show that America's green economy generates over a trillion dollars annually. But will every community be a part of this jobs transition?
In 2021, Black Americans comprised less than 10 percent of the green energy and sustainability industries workforce. These numbers might seem bleak, but not everyone is deterred. In honor of Black Business Month, we spoke to three Black business owners who have been a part of the green jobs wave.
Mark Davis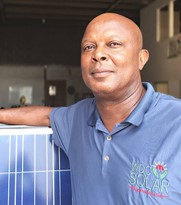 Founder and president of WDC Solar, a solar installation company in Washington, D.C.
For Mark Davis, timely circumstances brought him to this space.
"My idea to start a solar company came when Barack Obama was campaigning for president," he says. (On the campaign trail in 2008, President Obama promised to create five million "green" jobs. While that number was never quite reached, the American Recovery and Reinvestment Act of 2009 injected $90 billion into the burgeoning industry.) "I saw an opportunity to get in on the ground level, and the opportunity to have a positive impact on our environment."
Davis also wanted to provide jobs for people in his community and ease the financial burden that can come with electricity bills, so WDC started providing free training to local residents while installing solar panels on low-income family homes.
But in order to start these installations — particularly for low-income homes — there needs to be some seed capital, so WDC Solar applied for grants to get operations started. "We got grants which we could match with private funds to install solar on low-income family homes at no cost," Davis says.
Davis notes that as the grants and the work accumulated over time, so did the community's buy-in. Once the benefits of solar were apparent, WDC Solar grew "from a small mom-and-pop operation to major commercial projects on schools, community centers, open lots, churches" in D.C. and Maryland. Davis also notes that WDC Solar is now working with the D.C. Housing Authority to install solar on government housing.
One of the major benefits of solar: It keeps money in people's pockets. According to Davis, WDC Solar has saved its clients, on average, 60 to 70 percent on their energy bills.
"That part gives me the greatest amount of pleasure," he says. "To hear a family who's trying to feed everyone say they're so happy they made the decision because those two or three hundred dollars that was going to the utility is now staying in that household."
Sheryl E. Ponds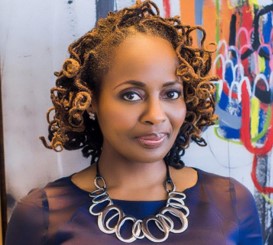 Founder and CEO of Dai Technologies Corporation, a company that installs electric vehicle charging stations, also in the Washington, D.C., area
Sheryl E. Ponds started Dai Technologies after a serendipitous 2018 encounter with the owner of a brand-new Tesla; she was already considering getting an electric vehicle, or EV but hadn't had a chance to see many in action. "It was the first one I'd seen on the streets in D.C.," she says. Ponds stopped him in the middle of traffic to ask him what he thought of his new purchase. According to her, the man loved the car so much, he was "ready to be an ambassador for Tesla," but there was one problem: He didn't have a convenient place to charge his vehicle.
At the time, the nearest EV charging station – at the Tesla dealership – was miles away in Montgomery County, Maryland. Ponds realized two things in that moment. One, Elon Musk clearly had a win with Tesla. And two, his win created a market that wasn't being served: People like herself, who wouldn't get an electric vehicle until charging was more accessible.
Now, Dai Technologies does precisely what she and the Tesla early adopter had wished for in 2018: It provides and installs tailor-made EV charging stations in homes, multifamily buildings and commercial buildings around Washington, D.C.
As a pioneer in her field, Ponds started her business at a time when fundraising streams like grants weren't readily available. She self-funded at the beginning, an approach only made possible by her degree in mechanical engineering and year of experience working as a systems engineer — she knew what she had to pay for.
"I started with the engineering fundamentals that I learned in manufacturing," she explains. "How do you build a product by way of the equipment that you need to produce something?" In other words, thanks to her technical background, Ponds knew which parts she would need (high-voltage cables, for instance) and what kind of staff could install them (qualified electricians, to start).
But a thorough systems-engineering approach like this doesn't necessarily mean others are ready to receive your work. Ponds found she had to break through barriers with a real estate industry that did not yet have "the warm and fuzzies for EV charging."
Before renovations, adding charging stations isn't an operating cost that property managers can pass onto their tenants. This makes owners of existing buildings less likely to work with companies like Dai Technologies, until they're doing those renovations that do warrant a rent increase. "There's really no upside for them until the time for them to refresh their building," says Ponds.
Ponds is in favor of a straightforward approach, and notes that just talking to real estate owners can warm them to the prospect of installing charging stations. Dai Technologies is now an authorized reseller of more than six brands of EV charging stations, and it's one of very few Black-owned EV charging companies in America.
For entrepreneurs looking to follow in her footsteps, Ponds emphasizes being logistically ready. In her estimation, it's incredibly important to set up things like your licenses, a payroll and even insurance as early as possible.
"Go ahead and incorporate or develop your LLC and get all that compliance stuff out of the way so that when you make the leap to go full time, you're not scrambling," she says.
Will Shirley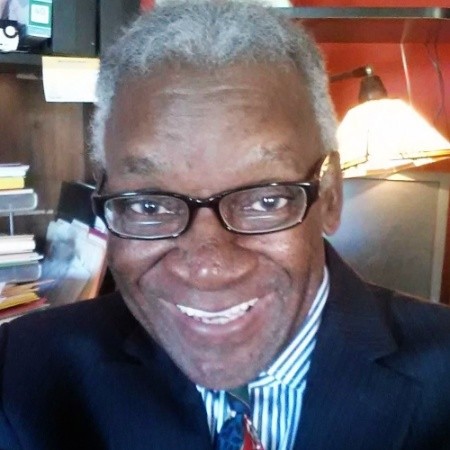 Owner and vice president of operations for Sundial Solar Power Developers, one of the first solar installation companies in Mississippi
"When we started Sundial back in 2009," says Will Shirley, "the landscape of solar in Mississippi was such that people — administrators, decision makers, lawmakers — did not know what solar was."
As one of the first solar companies in the state, Shirley made it a mission to raise awareness about the economic benefits the clean energy source. They couldn't tackle this communications hurdle alone, so Sundial Solar helped found the Gulf States Renewable and Electrification Industry Association. The GSREIA is a coalition of companies that advocates for sound, business-friendly renewable energy policies.
Through the GSREIA, Sundial started training solar installers. "We got our first contract in 2010 on a doctor's facility," says Shirley. Winning that contract came with governmental grant funding — an important part of growth for Sundial Solar. Now the company provides solar installations for commercial, residential and even municipal projects. It also provides operations and maintenance services to all three solar farms owned by Entergy, Mississippi's electric utility provider.
Despite the breadth of Sundial Solar's work, it's not immune to some of the worst barriers to business growth, and Shirley found, on occasion, potential clients didn't want to work with Sundial Solar.
"Being a Black company in Mississippi, trying to get things going in a new technology was an extra burden on us," he says. Shirley remembers an incident where a potential client claimed to be uninterested in solar. Shortly after that interaction, Shirley discovered that this company was exploring solar, but with other companies.
"I don't want to say everybody is racist because most people are not," says Shirley, "but in this state's power sectors, there's racism that shows up against Black businesses and particularly against Black power companies." Despite that outright discrimination, Shirley doesn't let it affect how he does business, and he's very open to forging new partnerships. "We just meet everybody we can and advertise and market to everybody."
On top of being Better Business Bureau-certified, Sundial Solar has also worked with five other solar companies to secure a grant for solar technical training for moderate- to low-income communities through Tougaloo College in Jackson, Mississippi. By having more trained workers in these low-income, often Black, communities, companies like Sundial Solar are creating a larger – and more local – recruiting pool that looks like the communities they hope to serve, and keeping themselves viable while they're at it.
Playing the long game
Longevity is unique for Black businesses in the green economy, and most Black-owned solar companies don't go the distance, which is something both Mark Davis and Will Shirley noted.
Shirley thinks that advocating through public policy can make the pathways easier for an owner to get involved in solar. In particular, it can create a training environment for solar workers, like he did through Sundial Solar's collaboration with Tougaloo College.
"It's vital for a Black company, if they want to grow their staff, to have access to training within their purview or within their location, where they can hire people that can relate professionally to customers."