Until now, range anxiety has stopped many an electric vehicle (EV) owner from hitting the highway for a road trip (or stopped many a road-tripper from becoming an EV owner). Thanks to battery tech that's light years better than in earlier models, many new entrants on the market offer over 300 miles of range meaning EVs are as keen for a multi-state, multi-day adventure as you are. Combine that with improved Level 3 charging capabilities, and pitstops—for the co-pilot route planners out there—will be way less frequent, and measured in a matter of minutes, not hours. But they do require some advance prep, according to Seth Leitman, an electric car expert who runs the website Green Living Guy. "People are doing it," he says, "but you have to plan carefully." Here's what you need to know to hit the road in EV style.
Four things to keep in mind when choosing a road trip-worthy EV
Range: For peace of mind, opt for an EV with 300 miles or more in range. That way, you can turn up to a charging point with your battery around 10-20 percent still having covered serious ground. "No one really ever drives more than 200 miles without needing a break—certainly not with children—and most EVs on the market have well over that now," explains Louise Woodhams, editor of UK-based Discover EV, an online news website.
Recharge time: When daydreaming about your next road trip, are you cruising along the Pacific Coast Highway, are you plugged in at a charging station? Go for an EV with a high-voltage architecture for more time on the road. For example, using a Level 3 charger, the 800-volt Hyundai IONIQ 5 and Kia EV6 can power up from 10 percent to 80 percent in less than 18 minutes, compared to the Jaguar I-Pace, which takes 45 minutes to charge to the same level. It might not sound like much, but on a road trip between Los Angeles and Seattle, it's the difference between 4 hours 51 minutes of charge time and 1 hour 48 minutes.
Storage space: EV or not, you want a car that fits your lifestyle. If you're the outdoorsy type, choose a roomier model to accommodate all your gear. If you're a young couple without a care (or kid) in the world, something smaller might do. Just don't try fitting both a surfboard and a mountain bike inside that Nissan Leaf.
Infrastructure: "It used to be EV drivers had range anxiety. Now that's been replaced by infrastructure anxiety," notes Woodhams, referring to the fear owners have of not finding a charging station compatible with their vehicle. Leitman agrees, adding that "there still are charging deserts, which means places where there is basically no public EV charging." But services like A Better Routeplanner, a useful online tool and turn-by-turn mobile navigation app, is designed to help all EV owners plan road trips around compatible charging stations. It estimates how long a journey will take, including charge times at individual stations. Alternatively, Electrify America's network of public chargers, which include CCS (Combined Charging System) units, provide power at up to 350 kilowatts.
Tesla EVs
When you buy a Tesla, you don't just get a stylish EV—you also get access to an expansive proprietary ecosystem of Superchargers and the reassurance you can drive long distances with convenient spots to recharge along the way. "If you're really worried about charging, then at the moment, Tesla is your best bet," explains Woodhams, who is a Model 3 owner herself. "Topping up is convenient, easy and quick."
Tesla Model 3 Long Range
Specs: 353-mile range, battery charges to 175 miles (when using Tesla's supercharger network) in 15 minutes, one of the quickest recharge times of any EV
Best for: Anyone (who can or wants to buy a Tesla). The most affordable entry from the EV juggernaut to date is a versatile choice that will suit everyone from 30-something city-dwellers escaping to Napa for the weekend to a family of four on a day trip to the Catskills.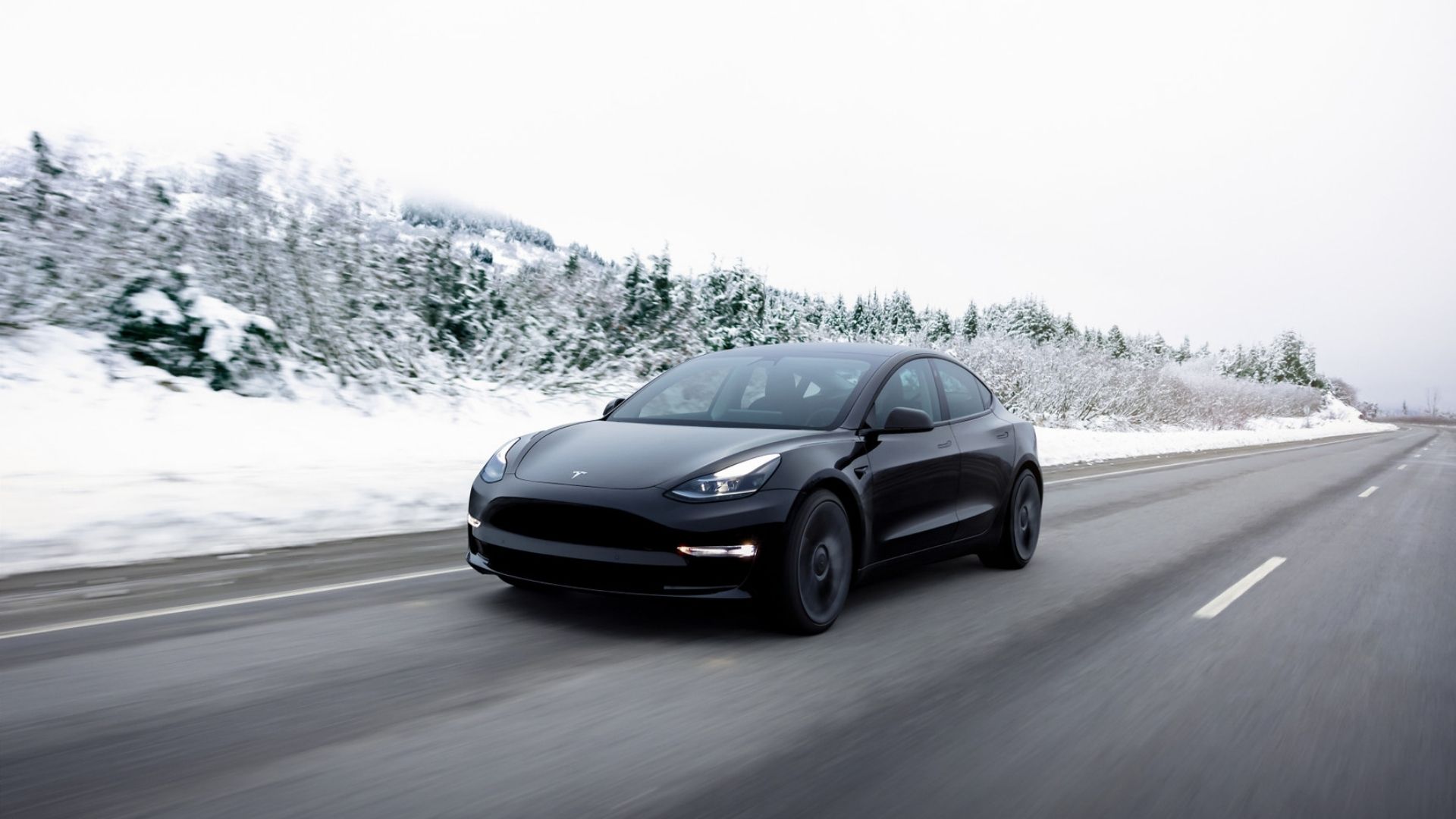 Tesla Model S Long Range
Specs: 412 miles on a single charge and a 26-cubic-foot trunk
Best for: Multi-day road trips crossing several states. It ain't cheap, but you'll cover more ground than almost any other EV with minimal waiting during charges. You can also fit up to eight carry-on size cases in the trunk.
Tesla Model X Long Range
Specs: 360 miles of range on a single charge—that will get you from LA to San Jose—and 88-cubic-foot of cargo space
Best for: Groups and outdoor adventuring. The versatile all-wheel-drive Model X can seat seven people—although that third row is a bit of a squeeze. Fold it down and you can fit everything from skis, snowboards or even a road bike inside the vehicle.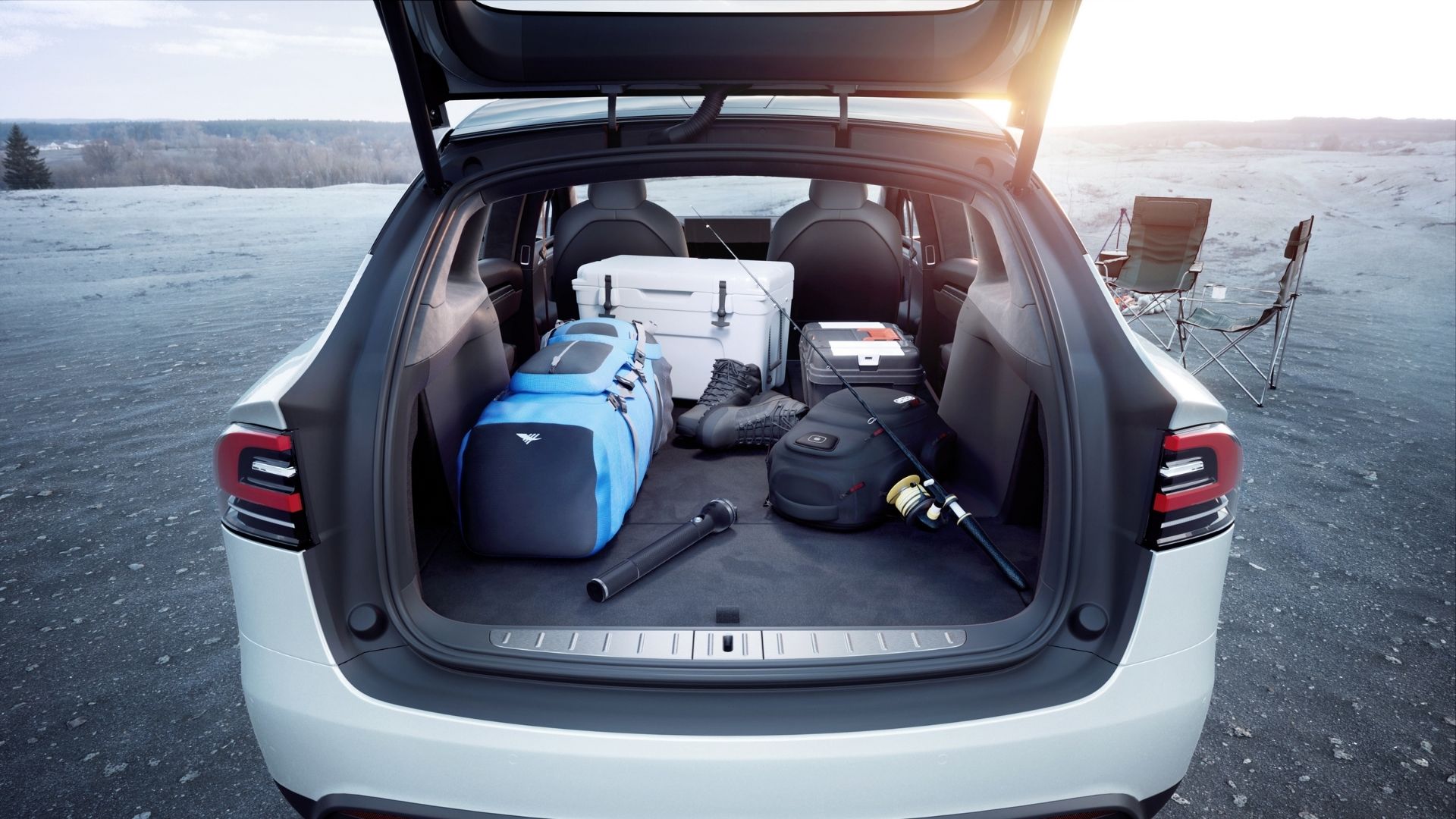 Other manufacturers
And just like that, Tesla had competition. This year has seen the introduction of some aggressively priced 300 mile-plus range EVs offering features not currently available from Tesla, like fast 800-volt charging and V2L bidirectional charging, which turns your car into an auxiliary power source. So ditch the cooler and bring that beer-filled mini fridge with you to the campsite. (No, really.)
Hyundai Ioniq 5
Specs: 303 miles of range and a 73-kWh battery that supports 800-volt charging and V2L bidirectional charging
Best For: Road trips in all seasons, thanks to a new all-wheel drive system that makes it a good option for dirt roads and winter conditions. The retro-modern-minimalist five seater was described in this episode of Fifth Gear as a "grown-up DeLorean for your mom" and performed flawlessly on the NC500, a 500-mile long road trip across northern Scotland's stunning coastline.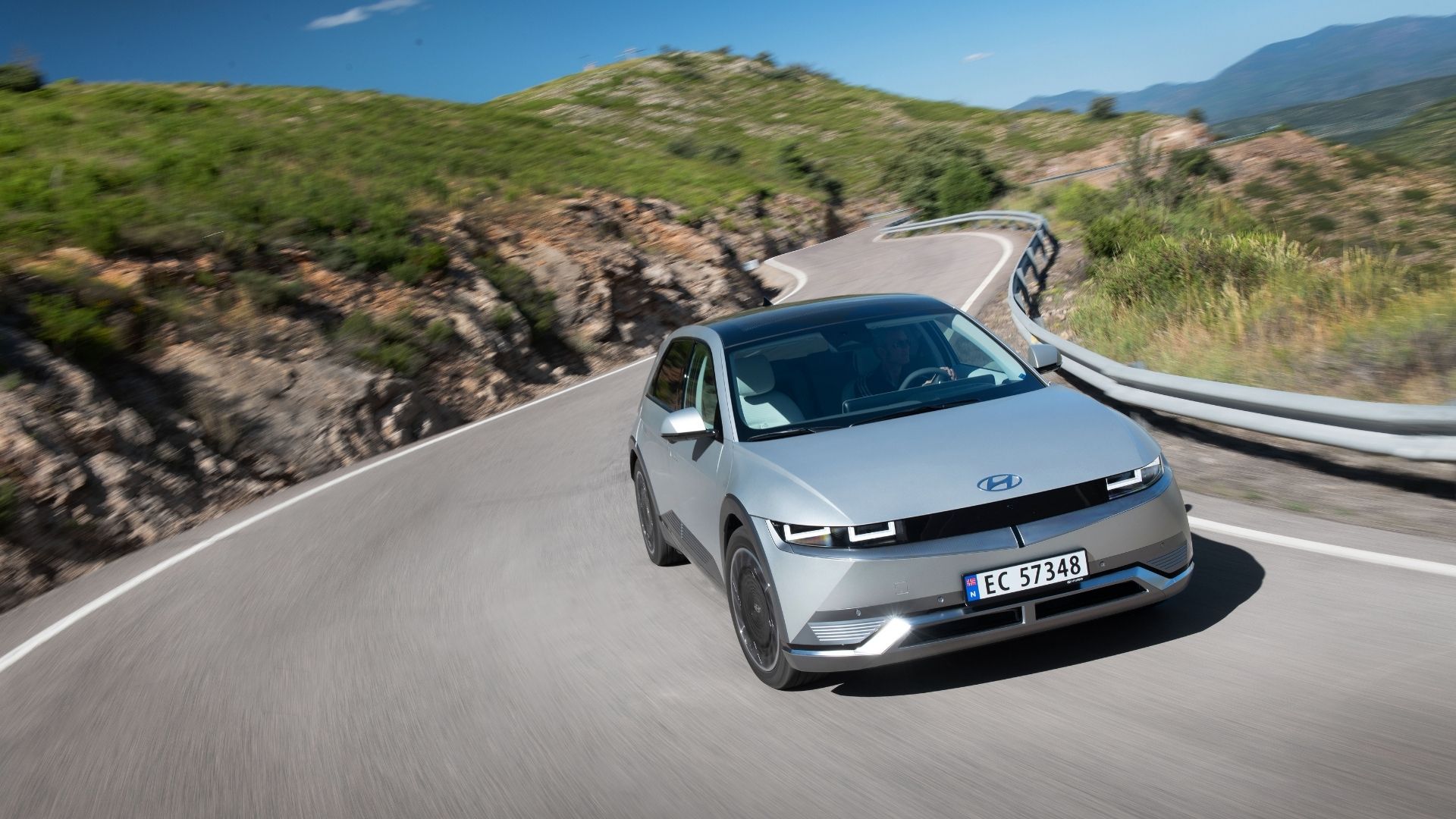 Kia EV6
Specs: 310 miles of range, 28 cubic feet of cargo space and the same 800-volt architecture featured in the Ioniq 5
Best for: Folks who want the Ioniq 5, but in a more refined look. For those keen on more power, the high-performance Kia EV6 GT is expected before the end of 2022.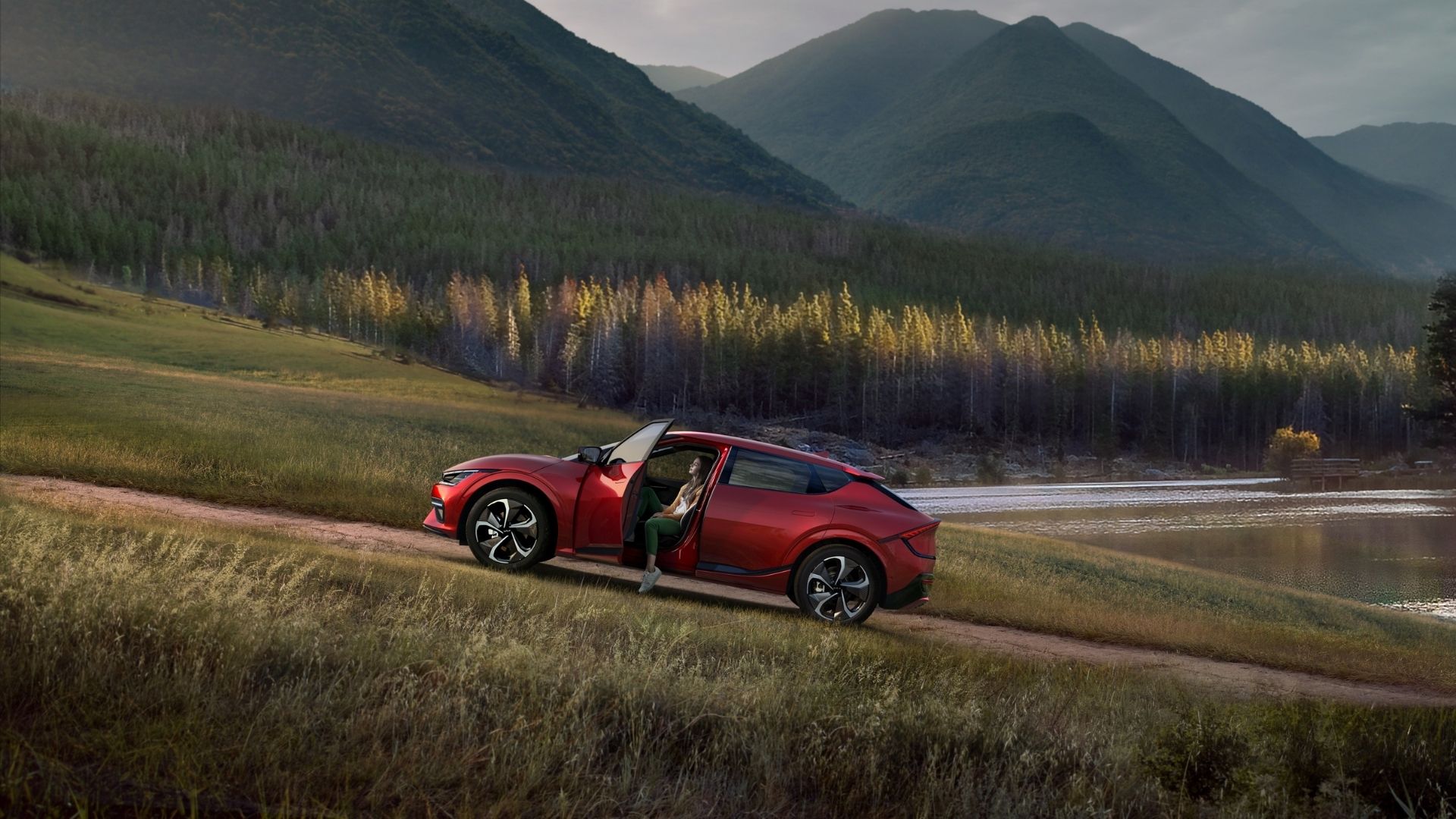 Ford F-150 Lightning (Extended Battery Range)
Specs: 320 miles of range, the ability to tow up to 10,000 lbs, a 98-kWh battery pack with V2L capacity and 11 electric outlets.
Best for: Off-the-grid camping trips. Sure, it looks like a regular F-150, but it can also function as a giant backup battery – one that could power a campsite for up to three days. According to Ford, the F-150 Lightning can charge from 15 percent to 80 percent capacity in 44 minutes when using public DC fast-charging stations.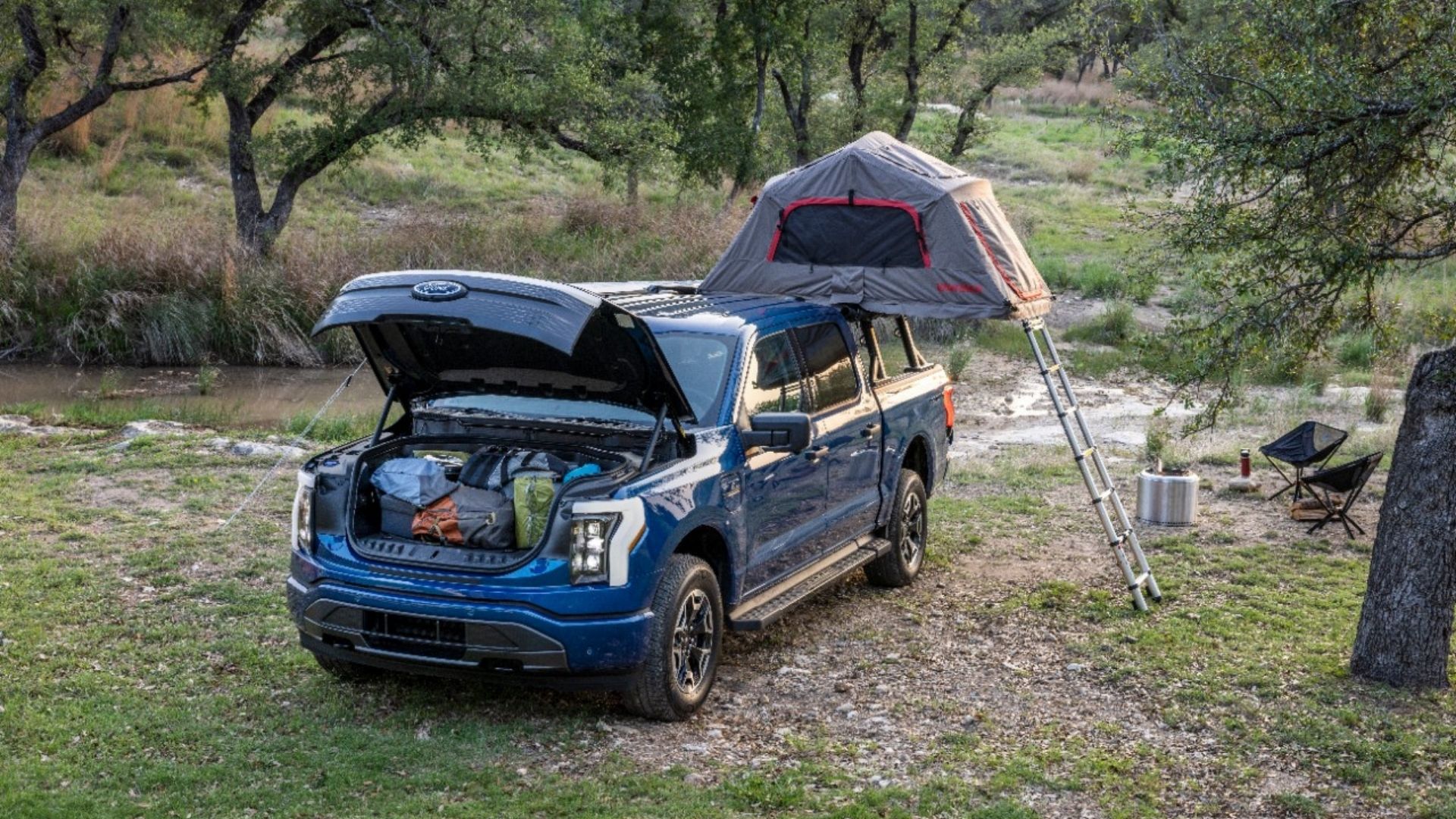 And according to Leitman, the future for EV road trips is bright, like a well-lit, newly paved highway with lots of charging stations—as soon as we hit a certain milestone. "Once we start getting vehicles with over 400 miles in range, you're really going to see a change in people's perceptions and behaviors around EVs." For the time being, EV road tripping requires plugging into a different mindset (or bring along a particularly meticulous travel buddy). "It's fun," says Woodhams, "as long as you plan and prepare well in advance."