Last year, we explored the burgeoning bidirectional power flow space and listed all the American electric vehicles (EVs), past and present, that are capable of powering external loads from the get-go.
Things are really heating up on the EV front these days – in 2020, shoppers had just 48 models to choose from. By 2024, it's projected that drivers will need to sift through more than 130 battery electric options.
But for those interested in using their new EV for home backup power (V2H) or grid export (V2G), the floodgates have not opened – yet. As you'll see below, simple firmware updates may bring this functionality to millions of EV owners' homes in the near future.
Here's everything you need to know about the state of bidirectional cars as we enter the new year.
All-new bidirectional EVs for 2023
Hyundai Ioniq 6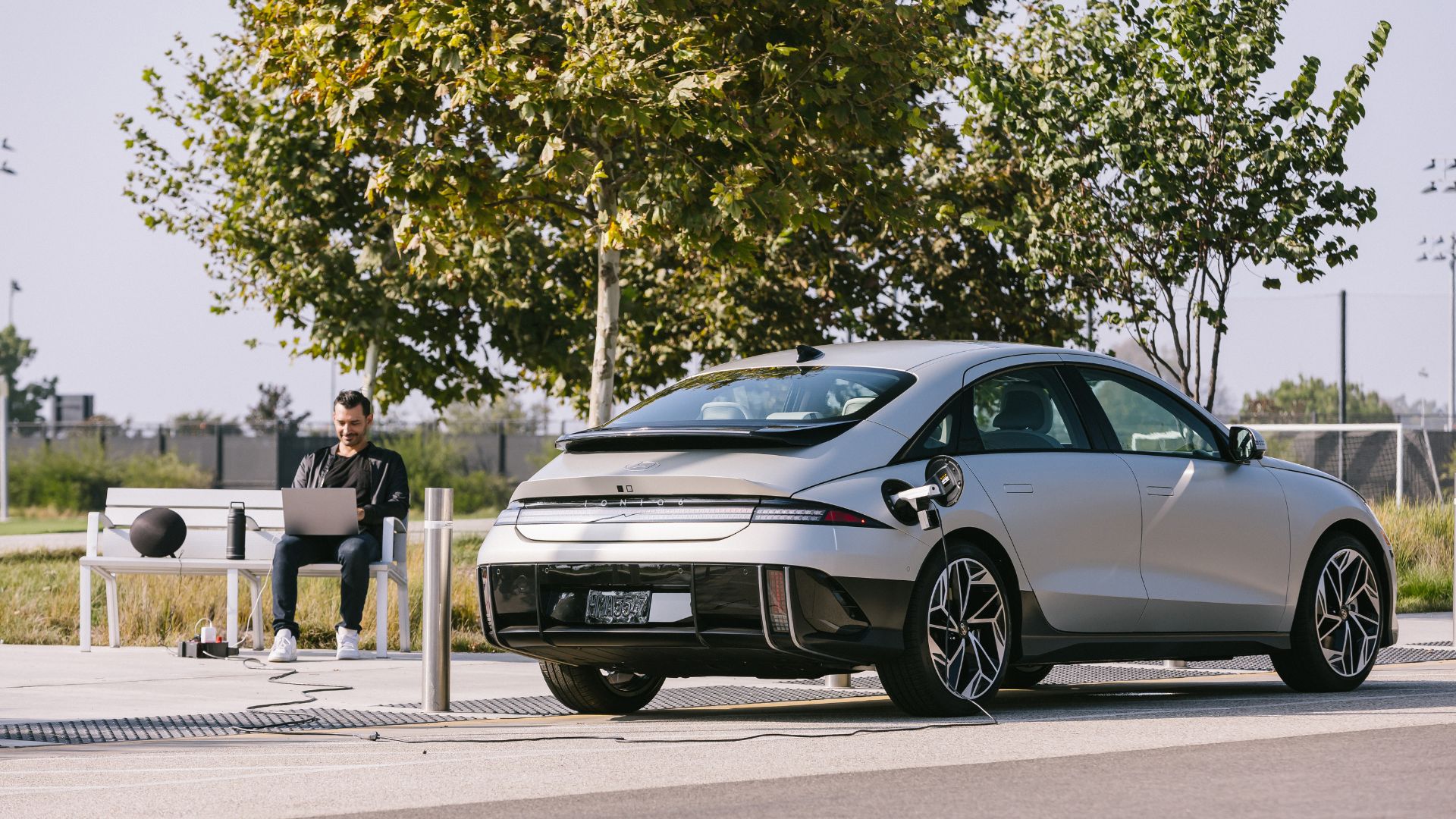 Hyundai continues to surprise by quickly getting new EVs to market while pushing the envelope from a design perspective. Following in the footsteps of the boxy, retro futuristic Ioniq 5 comes the sleek, swooping Ioniq 6. It has a drag coefficient of 0.21, incredibly low for a production car but quickly becoming the norm in the world of luxury EVs.
Like the Ioniq 5 and Kia EV6, the Ioniq 6 is built on Hyundai's Electric Global Modular Platform (E-GMP) making it bidirectional by default. You can tap into vehicle-to-load (V2L) using Hyundai's connector, which transfers up to 3.6 kW from the exterior charging inlet to your plug-in devices. There is also an optional power outlet located under the rear seats.
Expect pricing to be announced closer to the spring 2023 launch date.
Kia EV9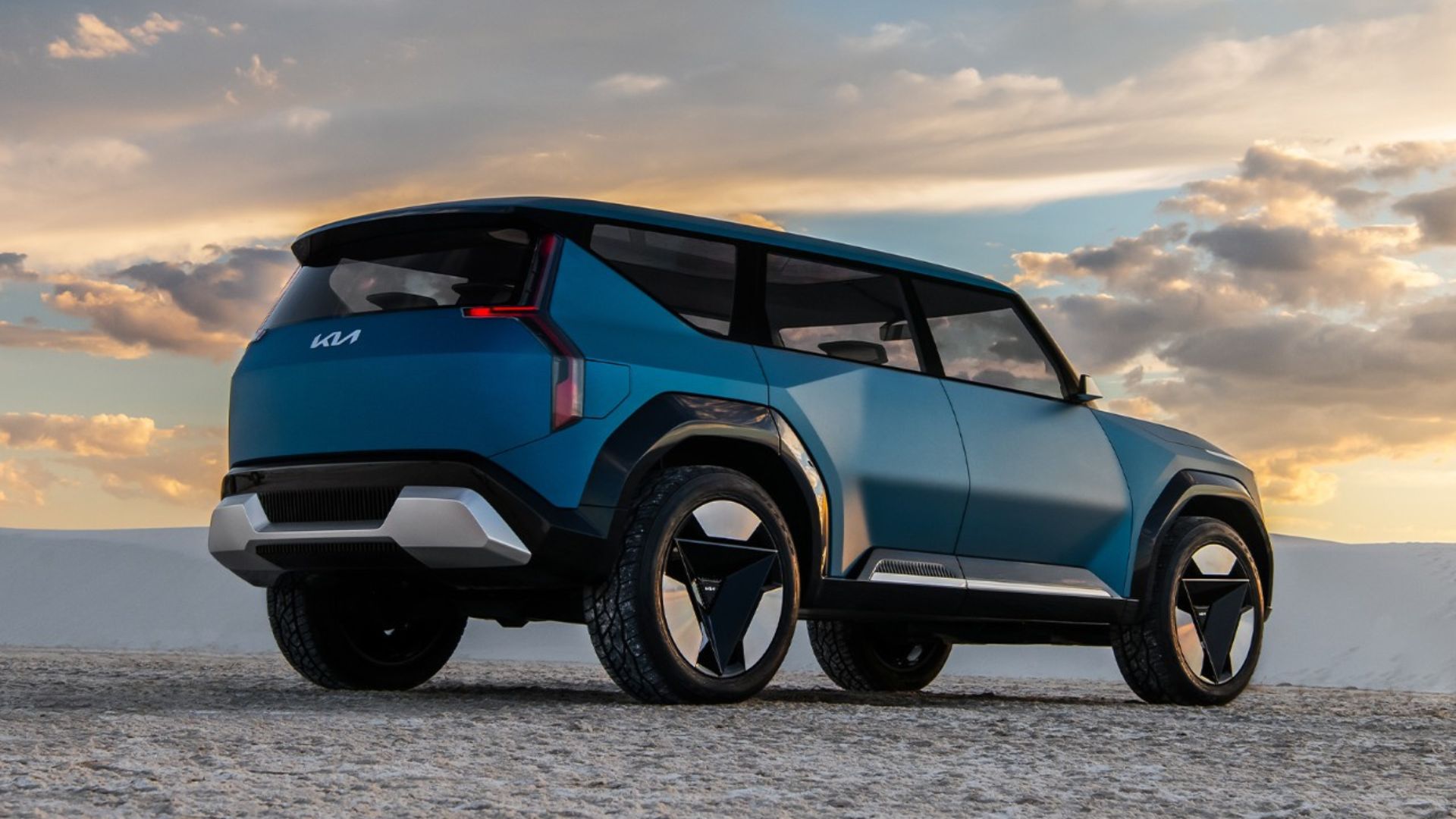 Details remain sparse about this big, bad SUV – but since it's based on the E-GMP, V2L is guaranteed. Watch for this seven-seater to go on sale in the second half of 2023.
Kia Niro EV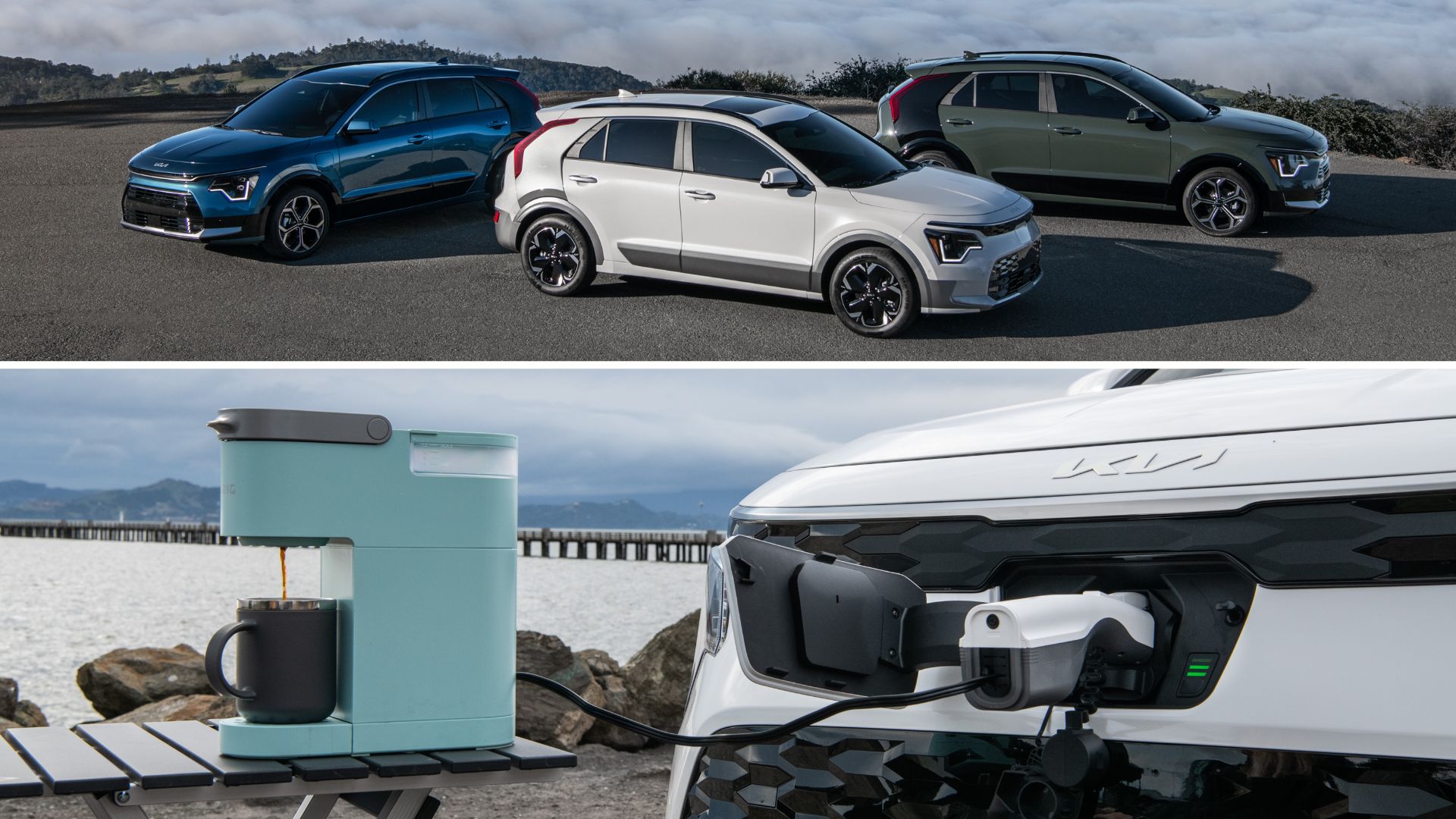 Here's an example of V2L being applied to a car with internal combustion engine origins; a rarity in our lists dominated by clean-sheet designs. The Niro gets a facelift for 2023, and comes in two trims: Wind and Wave. Customers who opt for the more expensive Wave trim will receive the familiar V2L inverter and the ability to draw up to 3.6 kW. We'd be curious to see if the Hyundai Kona, Niro EV's close relative, receives similar functionality in the near future.
2024 Chevrolet Silverado EV: Work Truck (WT) and Rally Sport Truck (RST) trims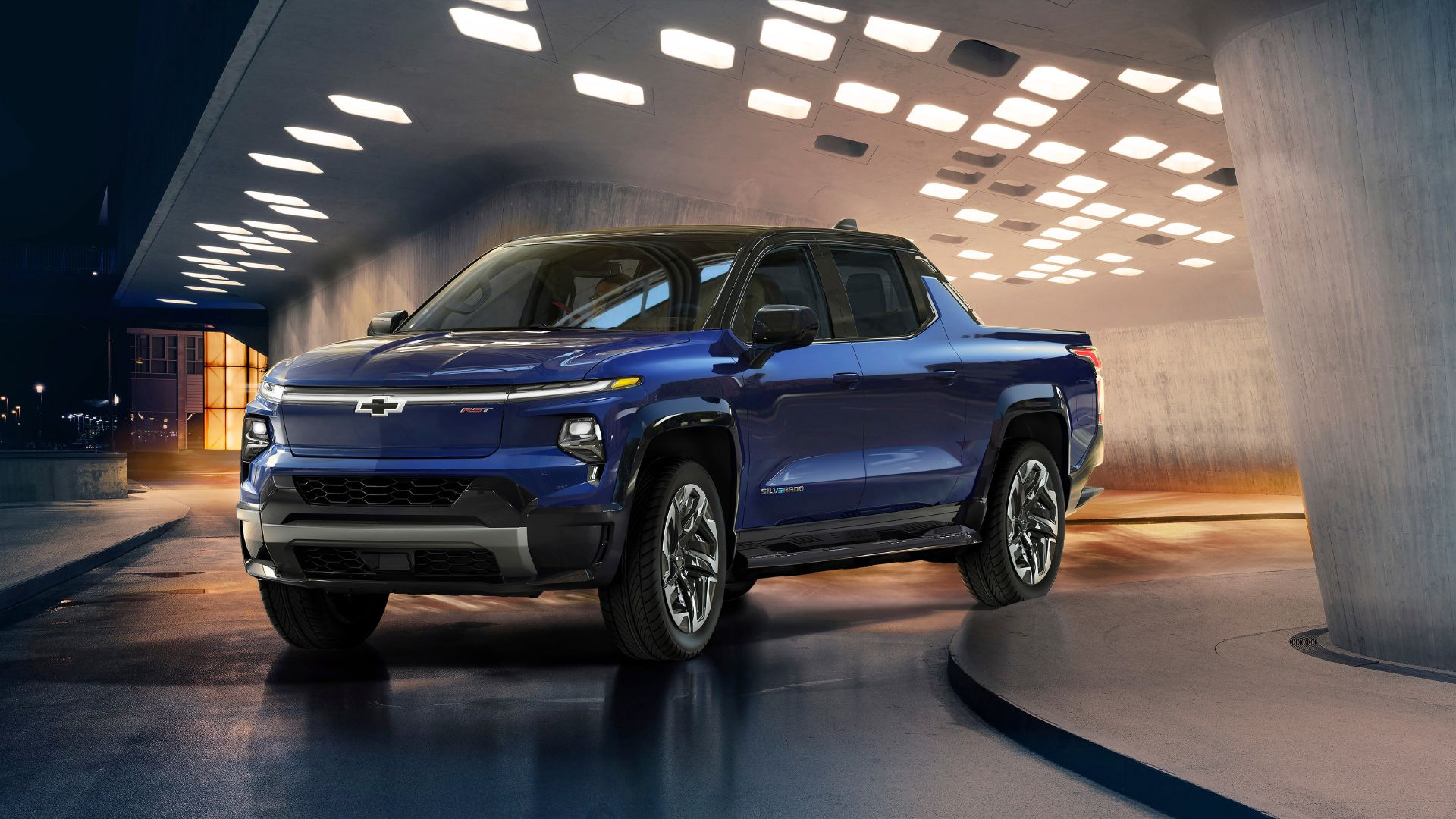 While technically a 2024 model, Chevy's hotly anticipated competitor to the F-150 Lightning should start trickling onto roads late this year – so it makes our 2023 list, but just barely. The first Silverado EVs out in the world will belong to fleet operators, who will get the Work Truck trim that includes advanced towing and hauling features. Individual customers who ordered top-of-the-line RST trim trucks will receive them later in the year.
The Silverado EV offers a 200-kWh battery pack that delivers 400 miles of range, 100 miles more than Ford's electric pickup. On the bidirectional power front, the Silverado packs up to 10 electrical outlets and can deliver 10.2 kW of power – slightly more than Ford's 9.6 kW offering. This can be useful on a jobsite or come in handy during a camping trip. Vehicle-to-vehicle (V2V) charging is possible.
Like the F-150 Lightning, the Silverado EV will be capable of powering a home during a grid outage (V2H). Parent company General Motors launched a new business unit called GM Energy that will develop a home energy solution in collaboration with solar provider SunPower. V2G capabilities, which help bolster the power grid by leveraging energy stored in the EV's battery, and solar charging are also in the cards.
With such a large battery pack (potentially over six days worth of backup power is at your disposal) and the ability to replenish up to 50 kWh to the battery after just 10 minutes of DC Fast Charging, the Silverado EV is a compelling bidirectional vehicle.
(Spoiler alert: the platform that the Silverado EV is based on will bring similar bidirectional options to its cousins at GMC and Cadillac in 2024).
Existing bidirectional EVs
The new models we covered last year continue to rock bidirectional charging in 2023.
2023 Nissan Leaf

The Leaf is the only battery electric vehicle in North America that is still rolling off the assembly line with a CHAdeMO connector, in effect making it the only car that can use a home DC charger to perform V2H and V2G power flow.

2023 Mitsubishi Outlander PHEV

Also leverages CHAdeMO, but this is a hybrid vehicle. Its 20 kWh battery is good for 38 miles of pure electric range, or nearly a full day of backup power.

2023 Genesis GV60, GV70, G80
2023 Ford F-150 Lightning
2023 Hyundai Ioniq 5
2023 Kia EV6
2023 Fisker Ocean
Bidirectional power flow: an update away?
The bidirectional vehicles we have covered this year, along with the non-CHAdeMO vehicles from our 2022 report, all have one thing in common: they come equipped with upgraded onboard chargers that are able to convert battery power from its native DC format into AC. For drivers who frequently find themselves out in the wild, this method of bidirectional power flow is as conveniently "plug and play" as you can get.
Modern V2L is a huge improvement over what gas-powered cars offer, but it comes with hard limits (as we've just seen, the latest trucks top out at around 10 kW). Is V2L robust enough to power a home?
Leveraging this system for V2H, while technically possible, becomes slightly chaotic. Homeowners can use a power strip to run a few critical loads, or integrate the vehicle into a home energy system that includes solar power, external battery storage – and a mess of inverters.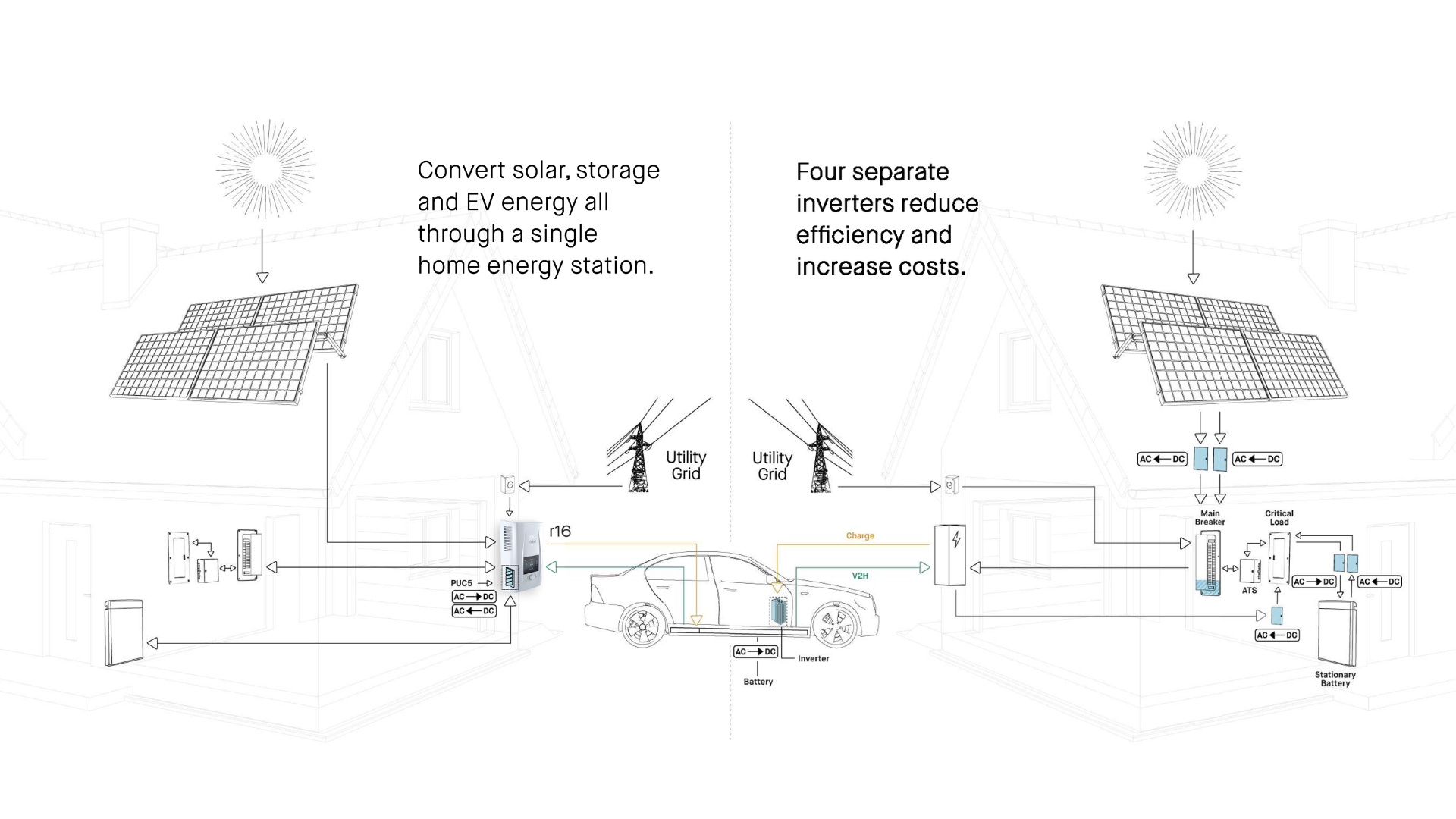 Bidirectional power flow in its purest form mirrors the CHAdeMO approach of sending DC power to the home and leveraging an offboard inverter to turn it into AC that is compatible with homes. This way, the onboard charger's limitations are removed from the equation and whole-home backup power can be achieved.
In theory, any EV can export DC power: all that's really needed to make it happen is for manufacturers to enable it via a simple software update.
We're already starting to see some buzz surrounding this idea, perhaps in anticipation of the formal CCS charging protocol revision that should take place in a couple of years. The dominant charging cable standard will eventually natively support bidirectional DC power flow – allowing it to finally catch up with CHAdeMO. Backwards compatibility with existing CCS vehicles is highly likely. EVs from the latter half of the last decade did not come with bidirectional onboard chargers (which can add 50 pounds and $2000 to the sticker price), yet still remain prime candidates for vehicle-to-everything (V2X) over DC. That's a lot of collective battery storage which could do a lot of good!
Updates from manufacturers
Volvo/Polestar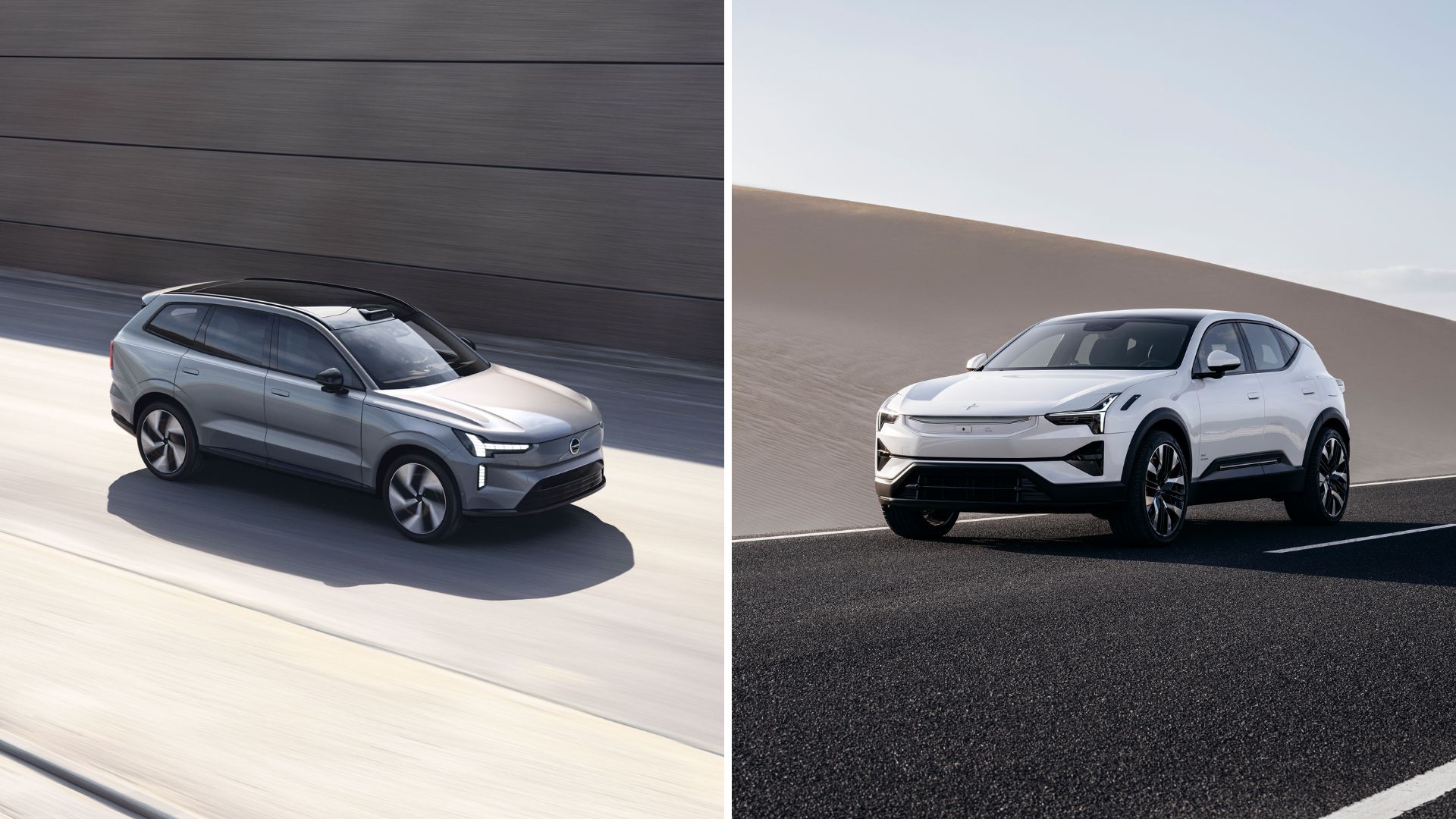 This pair of Swedish automakers are jumping into the electric SUV space fully committed to the future of smart two-way charging. The Volvo EX90 and its sporty sibling, the Polestar 3, will ship with the appropriate hardware to enable both AC and DC bidirectional power flow and every application of V2X that this entails.
Imagine this scenario: You come home from work with plenty of energy left in the battery, which has earlier been charged with cheaper and cleaner electricity. During the evening, your car can be plugged in and discharge energy when electricity prices are higher. Since energy is generally cheaper when climate-neutral sources are contributing more to the power supply, this energy transaction can save money on your energy bill and give back cleaner energy to the grid at the same time.
– Volvo newsroom
Volvo has said it will monitor uptake in different markets, especially on the V2G front, and will likely fine-tune the mechanics in future software updates as the smart energy landscape evolves. The company promises plenty of goodies, including a smartphone app that automates smart charging/discharging and helps minimize battery degradation. Very forward-thinking!
Volkswagen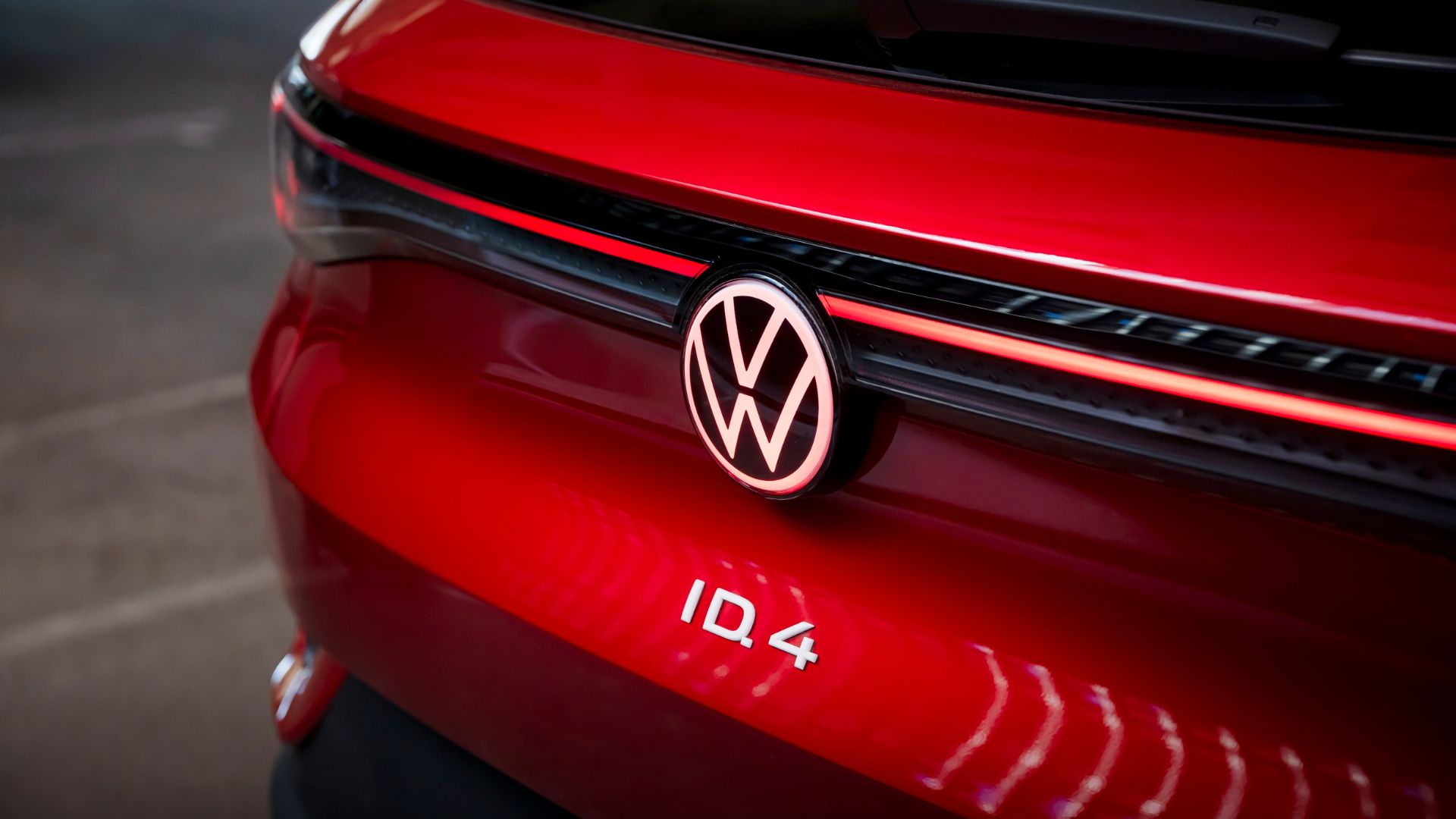 Volkswagen's former CEO Herbert Diess hosted a public "ask me anything" session on Reddit in early 2022 and made some bold claims about the carmaker's ability to support bidirectional power flow following an over-the-air update planned for the summer. American VW ID.4 owners have been anticipating this feature since 2021, and unfortunately are still waiting as of this writing.
Bidirectional charging appears to have been enabled in Europe, however, and 2023 models may have this feature enabled by default. We suspect that VW's system relies on exporting DC power, as the company notes that a special DC power converter will be required to leverage this.
Lucid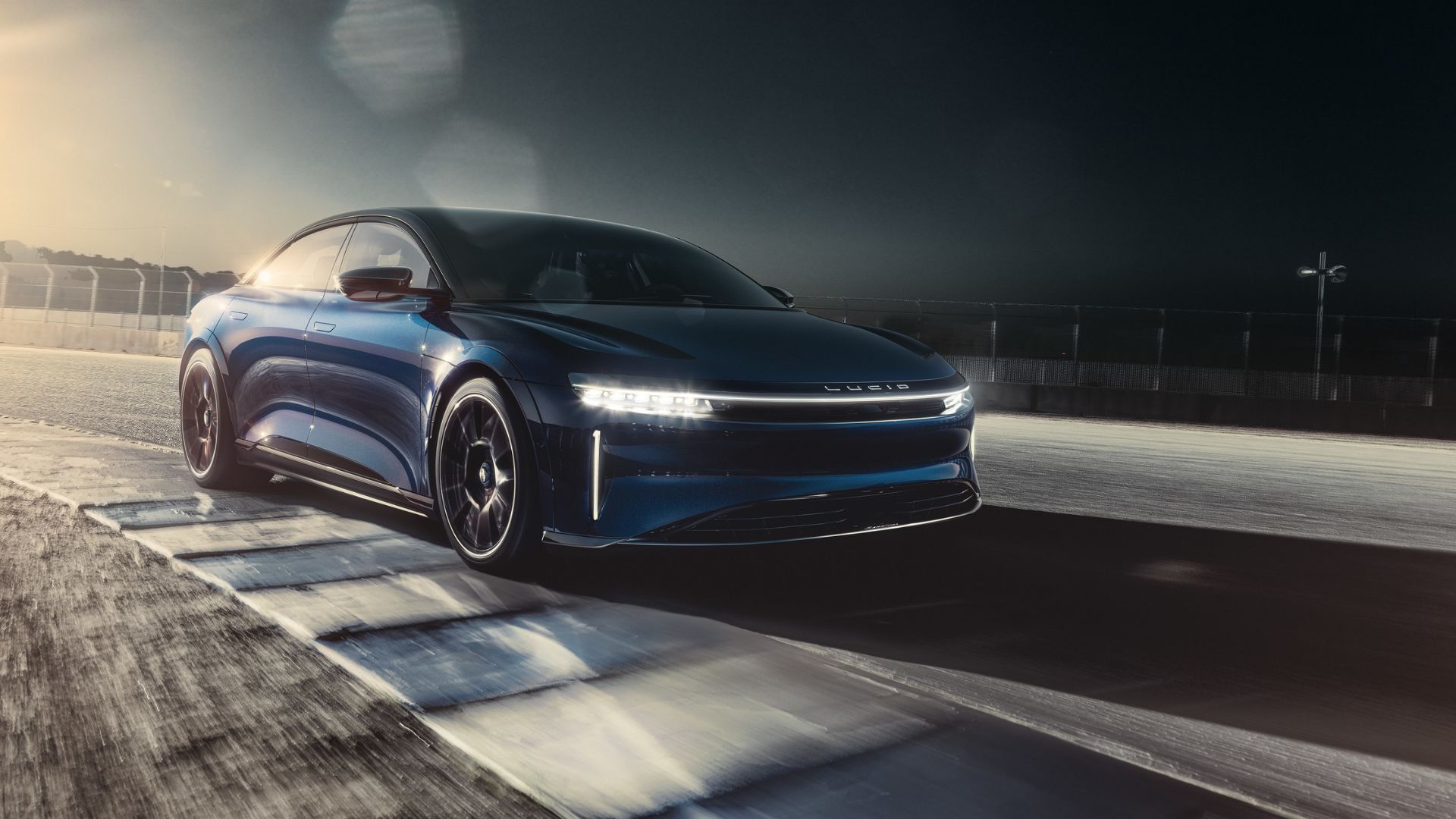 This 15-year-old company headquartered in California launched a sedan that was named Motor Trend's Car of the Year for 2022. The Air is a hyper-quick offering with a built-in charging architecture of over 900 volts, which the company says unlocks the ability to add 200 miles of range in 12 minutes of charging. With such an advanced system, bidirectional power flow is a given. Lucid Air owners will be getting an update that unlocks this feature when the company is ready to release it.
Strong progress should make for an impressive year
The wide range of automakers listed in this year's peek at bidirectional power flow illustrates the degree to which these companies are serious about exploring V2X and pushing the boundaries of what it can do for owners of new EVs and older models, too. The future is coming into focus, and the benefits of using so much battery power for tasks other than driving are tantalizing.